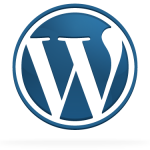 Make a resolution to learn how to work on your WordPress web site this year!  If you are frustrated with understanding how to work with the dashboard, setting up new pages or posts, getting things to look the way you want, or have no idea what to do when there are notices of updates for WordPress and plug-ins, then this workshop is for you!
I will be at Byrd's Books, 126 Greenwood Avenue, Bethel, CT on January 13th at 7pm for a beginner's workshop on how to work with WordPress basics, including:
Setting up your site
Pages -vs- posts
Styling text
Image sizes
Making links
Updates – and why to do them
touch on security
Q&A and a handy resource on where to answer the most frequently asked questions
See Byrd's Books Facebook event
Call Byrd's Books store at 203-730-2973 to sign up.  Space is limited.  $20.00 per person fee to attend.
If you have questions – please email [email protected]
or call 203-426-5301
Terry Laslo