WordPress continually evolves with updates for either functionality or security.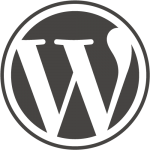 In the last week, there have been three updates to WordPress alone.  WordPress updates and releases are either core changes which add functionality, features and options, or for security reasons to fix bugs and repair vulnerabilities. You don't want to ignore either one.   If you do, you run the risk of your site being attacked and in some cases, even brought down by malicious hackers.  If you have a self-hosted WordPress site, you want to be sure that you are keeping your site up-to-date. I prefer to do updates during slower, off-peak hours. This way, if something goes wrong – it's not when the site may be experiencing the most traffic. If you are going to do your own maintenance, here are some recommendations for updating:
ALWAYS CREATE A BACKUP and save it where you can access it. Or, use Managed WordPress Plan hosting. These plans do backups automatically and can restore it for you.
Deactivate caching plugin
Deactivate plugins
Update WordPress
Update plugins
Reactivate plugins
Check the pages and functionality of your site
Don't skip this last step. It's important to check your site – there is always a slight risk of a plugin not working well with the new update. If you have problems, you can either disable the offending plugin or do a restore of your site.
More on how to keep your site running well.
Be selective with the plugins you install. At the very least – check them out. Are they popular? Well-rated? Find the ones that work best for you and stick with them.
Delete plugins and themes that you do not use
Keep your site lean – clean out the old stuff
BACKUP both the site files and database.  (You will need these files to restore your site should you ever have a problem)
If you are unwilling or unable to manage either of these – you need to either choose a different type of website or have someone else do the work for you.